High school students are invited to apply for the only immersive Latin experience in North America designed for 14-18yr. olds.
Drs. Patrick M. Owens and David C. Noe will lead this event in the mountains of southwest Virginia.
July 31-August 5, 2017 • Application 

• Deadline to enroll is extended: May 18
Arrival is the evening of Sunday, July 30 at the Machen Retreat and Conference Center in McDowell, Virginia, or Monday morning July 31. Tusculum will provide transportation to and from the Charlottesville, VA airport. Participants are responsible for their own transportation to that airport or the camp itself. Scheduled activities begin Monday at noon and conclude Saturday at noon. For those flying home, we will provide transportation back to the Charlottesville airport.
Camp activities will include:
Reading and discussing in Latin a wide variety of authors from all eras of the language
Sharing meals, games, athletics, and campfires all in Latin
Recitations, competitions, dramatic interpretations, and lots of hilarity in Latin
The formation of abiding, literary friendships with other young people your own age who are learning Latin and loving the humanities
FAQ
1. Do I have to know how to speak Latin already in order to participate?
Immo vero! Two years of experience studying Latin is required, or the equivalent, but no prior experience using the language actively is needed.
2. What are the accommodations like?
The Machen Retreat and Conference Center features a number of comfortable cabins where you will bunk with other young scholars. The meal and instruction areas are fully equipped for our needs. In addition, MRCC features many acres of beautiful mountain country for hiking and swimming.
3. How much does this opportunity cost?
$875. This includes all lodging and meals from July 31st to August 5th, level-specific instruction by leaders in the spoken-Latin movement, all activities and camp equipment, as well as transportation from the Charlottesville Albemarle Airport to the camp for participants who need it.
4. Can I pay with a credit card?
Yes, we are setup to take PayPal both for your deposit and the balance.
5. What if the prospect of speaking Latin makes me nervous?
Then you are not alone. The moderators bring many years of experience helping others develop their capacity to use Latin in an active fashion, and will work diligently to reduce the amount of anxiety and increase the amount of joy you take in the language.
6. I see that this is hosted at a church conference center. Is this a religious activity?
No. You will be expected to abide by common standards of moral conduct, but there will be no religious activities conducted during the week. The purpose of our camp is to help you develop your skill in understanding and speaking Latin.
Who are the instructors?
Dr. Owens has organized and moderated several seminars for spoken Latin and Latin pedagogy across the country. He has taught at both the secondary school and university levels extensively, and is currently the editor of the largest dictionary of Neo-Latin vocabulary and modern
colloquial terminology. He currently lives in Wyoming and speaks Latin both in and outside the classroom. Dr. Owens' interest in spoken and active Latin pedagogy began as an undergraduate when he traveled to Rome to study under famed Latinist Fr. Reginald Foster. He then devoted himself to Neo-Latin literature as a student of the Accademia Vivarium Novum in Italy. Dr. Owens earned an M.A. in Classics from the University of Kentucky's Institute of Latin Studies. In 2015 he defended his doctoral dissertation (written in Latin) on Lucretian reception at the Pontificium Institutum Altioris Latinitatis in Rome.
Dr. Noe has organized and led several spoken Latin events at Calvin College (2013, 2015, 2016), the Bidua Latina Calviniana, and events at Christian schools in Idaho and Texas, having taught Latin, Greek, and the humanities at the primary, secondary, and university levels for more than 20 y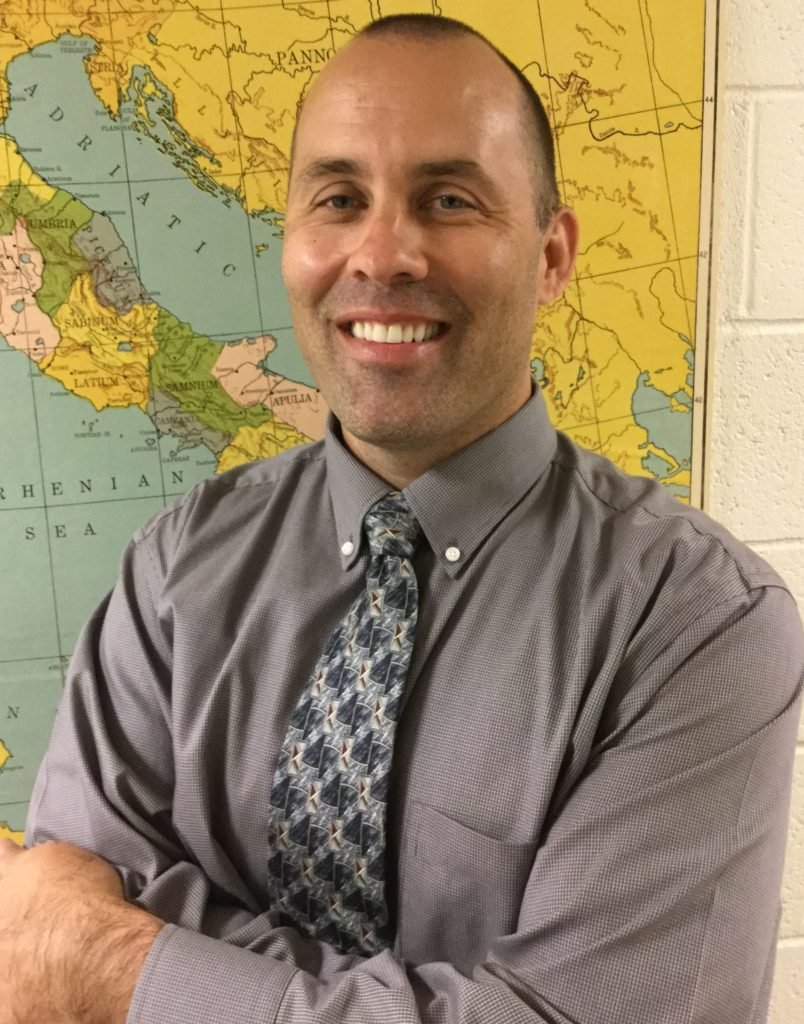 ears. As a translator of 16th-century Latin theological treatises, Dr. Noe has gained broad familiarity with Latin authors from many eras. And as an alumnus of multiple conventicula, Dr. Noe brings a wealth of experience both as a student and instructor to helping students activate their latent knowledge. He lives in Michigan with his wife and four children, and teaches at Calvin College, having earned the Ph.D. from the University of Iowa.
Please send additional questions to TUSCULUM.EMAIL@GMAIL.COM
Forms
Application, Consent form, Student information form, Printable flyer
What others have said about Professors Owens and Noe and their teaching:
Dr. Owens
1. Dr. Owens has a masterful knowledge of Latin and communicates it in a helpful and inspiring manner.
2. Dr. Owens has a vast knowledge of the Latin language, and is a very effective teacher.
3. Professor Owens keeps the class lively and engaging while still conveying all of the material well. He really makes you want to learn Latin.
4. Dr. Owens has a special brilliance of mind and a genuine character that I have not found in many other persons I have come to know. Besides his personality, which is so good for his style of teaching, he knows the Latin language better than anyone I've ever met.
5. I appreciate Dr. Owens's sense of humor and his ability to answer questions succinctly. I also appreciate that he makes the class and the language come alive with his enthusiasm.
Dr. Noe
1. "I love your humor" Faith E.
2. "I was not sure if the biduum was going to be fun. I was doubtful that I could get through the hour sessions easily. However, the instructor was patient and kind and the time flew by. I'm very glad I went!" Aliya E.
3. "I thoroughly enjoyed this biduum. Professor Noe has an inexhaustible supply of patience and an entertaining sense of humor. He is an excellent teacher able to read his audience and adjust as needed." Alicia J.
4. "Dr. Noe has a great sense of humor and is very helpful. During the breaks, he was willing to explain concepts in great detail as necessary. I feel much more confident with spoken Latin now." Patricia C.
The moderators reserve the right to cancel before April 30th in the event of insufficient registration. In the event of cancellation, all deposits will be returned.